Composite Cladding
Slatted
Introducing Composite Cladding Slatted: The Perfect Choice for Residential and Commercial Projects
When it comes to cladding, you want a solution that not only offers aesthetic appeal but also stands the test of time. Our Composite Cladding Slatted is the ideal choice for both residential and commercial cladding projects, offering a perfect blend of durability, style, and versatility. With a range of impressive features, it's designed to transform the appearance of your space while maintaining its integrity for years to come.
Cladding- Slatted

Profile:
Board Size:
3600mm x219mm x 26mm
3000mm x219mm x 26mm
2700mm x219mm x 26mm
2200mm x219mm x 26mm
Colour Options:
BEACH, BLACK, GREY, TEAK AND WALNUT
Product Code:
CW219S26
Visualizer for Composite Cladding Slatted: Explore Colors
Beach
Black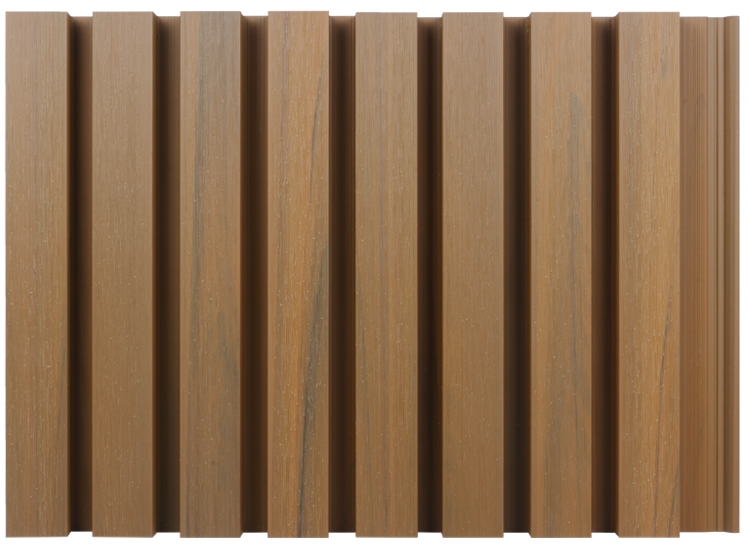 Teak
Walnut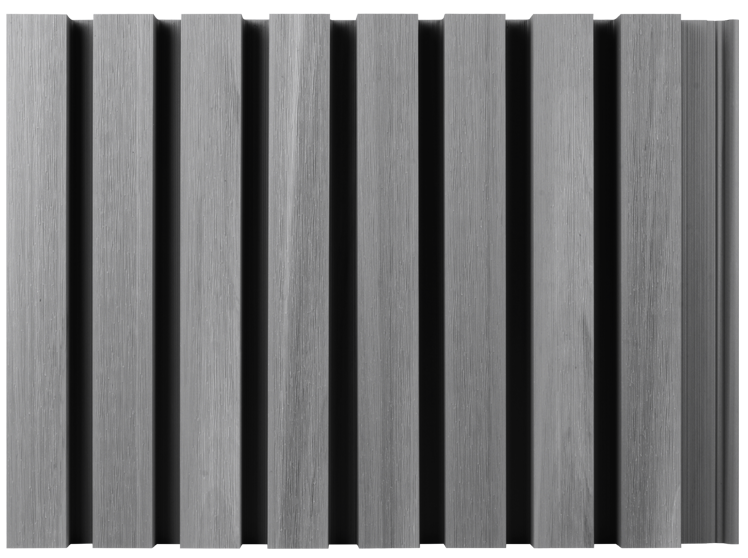 Grey
Key Features:
Elegant Design: Our Composite Cladding Slatted boasts a sleek, modern design that will enhance the visual appeal of any building. The slatted pattern adds depth and texture to your exteriors, creating a contemporary and inviting atmosphere.
Natural-Looking Colors: We offer a stunning array of five beautiful, natural-looking colors to match any architectural style and personal preference. Choose from Beach, Black, Grey, Teak, or Walnut to achieve the perfect aesthetic for your project.
High-Quality Material: Crafted with precision, our cladding is manufactured using premium materials that are built to withstand the elements. You can trust that it will resist wear and tear, weathering, and fading over time.
Easy Installation: Our Composite Cladding Slatted is designed for hassle-free installation. It can be fitted horizontally or vertically, and the slatted boards interlock seamlessly, making the process efficient and straightforward.
Low Maintenance: Say goodbye to the headaches of constant upkeep. Our cladding requires minimal maintenance, saving you time and money. Just a simple occasional clean will keep it looking fresh and vibrant.
Versatile Sizing Options: To accommodate a range of projects, our cladding is available in Five convenient sizes:
3600mm x 219mm x 26mm
33000mm x 219mm x 26mm
32700mm x 219mm x 26mm
2200mm x 219mm x 26mm
Whether you're transforming the exterior of a residential property or enhancing the facade of a commercial building, our Composite Cladding Slatted provides a stylish and long-lasting solution. It's perfect for modern urban structures, rustic countryside homes, or any architectural vision you have in mind.
Invest in cladding that combines the beauty of natural wood with the durability of modern materials. With our Composite Cladding Slatted, your project will not only look stunning but also endure the test of time. Make the smart choice for your cladding needs and create a space that stands out for all the right reasons.
Contact us today to learn more about our Composite Cladding Slatted and to explore how it can elevate your residential or commercial project.
Plan your dream wall easily with Composite Wood's handy composite cladding calculators.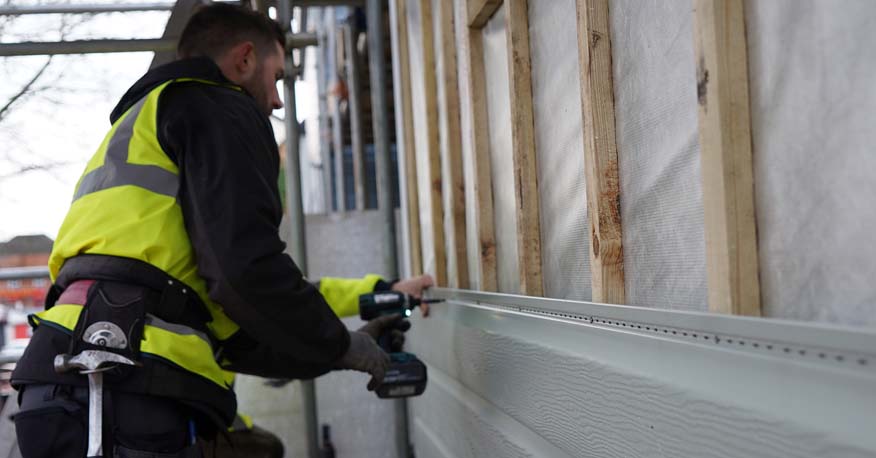 Features &
Benefits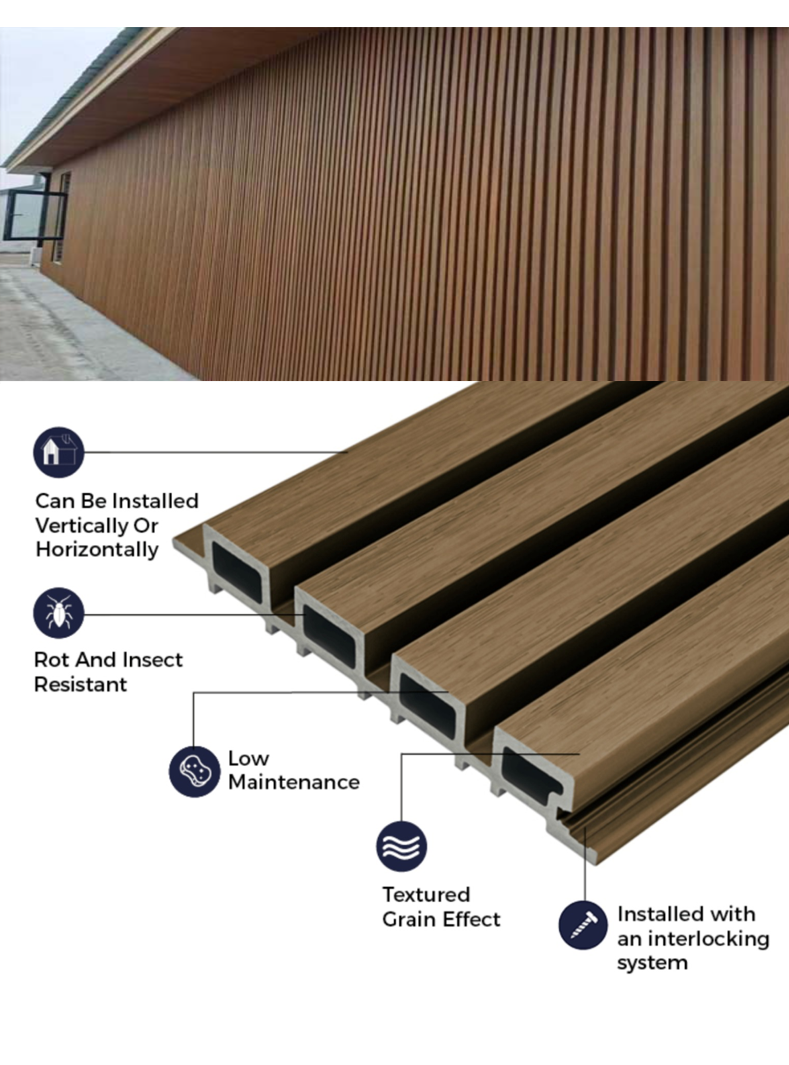 Know More




Exterior walls: Composite cladding is often used as an alternative to traditional siding or brick on the exterior walls of buildings. It provides a durable and low-maintenance solution that can be customized to suit a range of design styles.
Roofing: Composite cladding can also be used on roofs as a roofing material. It provides excellent insulation and is resistant to weathering, making it a good choice for areas that experience extreme weather conditions.
Balconies and terraces: Composite cladding can be used to cover balconies and terraces, creating a stylish and durable outdoor space. It is resistant to fading, cracking, and warping, making it ideal for use in areas that are exposed to the elements.
Fences and gates: Composite cladding can be used to create attractive and low-maintenance fences and gates. It is resistant to damage from moisture, insects, and sunlight, making it a long-lasting option for outdoor applications.
Interior walls: Composite cladding can also be used on interior walls, providing a stylish and durable solution that is easy to clean and maintain.

In summary, composite cladding can be used in a wide range of applications, both inside and outside of buildings. Its durability, low-maintenance upkeep, and energy efficiency make it a popular choice for a variety of construction projects.
Need Further Support or Advice?
In case you still have any unanswered questions or require further guidance and support, our team of approachable experts is just a phone call away. Don't hesitate to reach out to us, and we'll gladly assist you in any way we can.
Just give us a call on +61 415 215 375